I decided to go "Friends Only"


art posts, fanfiction etc. will still be public.


concert reviews, photos, ... and personal stuff will be FO.
just drop me a line and I'll friend you back. :) (comments are screened)


this band. so many feelings. I don't know which video is "worse". this one or The Kids From Yesterday.
I wore one of my MCR shirts today and now I saw this:
Challenge:
lambliffbigbang
Title:
Dr. Hotpants
Author:
tootleswamgoolr
Note:
when I read the summary of this story, I thought it sounded really sweet and funny, just what I was looking for. Im glad I picked this story. I could work with
tootleswamgoolr
again and this story is just as sweet as I hoped and I enjoyed reading it a lot.
Ohrwurm:

Papa Roach - Forever
mariquitahelena
First I didn't want to see the movie because while Thor (1) wasn't bad it didn't blow me away.
Part 2 is a lot better, it a lot more fun. There were some point were I couldn't stop laughing. I like it when movies are hilarious when one doesn't expect them to be. I really liked the movie.
The only downside was that there were a lot of reverences about The Avengers, because they talked about New York and so. I haven't seen the movie and I kept thinking "Argh, what happened there." I felt like I was missing something and a movie shouldn't be that way. That was a bit of a bummer.
soooo, last Tuesday I saw Thor 2 with
Wie fühl ich mich:

tired
Challenge:
kradambigbang
Title:
Closer To The Edge
Author:
cerinityks
Challenge:
kradambigbang
Title:
The Feathered Prince
Author:
va_bites
Note:
it's time for Kradambigbag again. yay. this one is for the amazing
va_bites
who isn't only an incredible artist (I LOVE her art) but also writes wonderful stories. The story is supercute and funny, like a fairy tale. Go and read it asap. :)
a bigger size version of it is over at my dA.
Ohrwurm:

Avicii - Lay Me Down
Challenge
:
werewolfbigbang
Title
:
Red Magic For A Year And A Day
Author
:
loceheri
Notes
: this is my first art for teen wolf. :)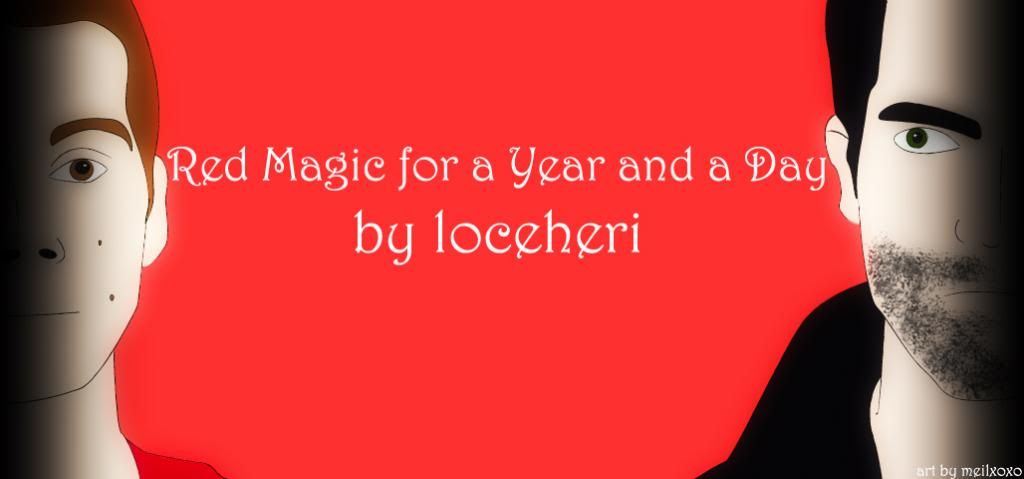 mariquitahelena
and I was at our first concert this year: Bon Jovi
(
review, picture and setlist
Collapse
)
yesterday
Wie fühl ich mich:

happy

Ohrwurm:

the blackout - spread legs not lies
glam_reverse_bb
.
I was thrilled when I heard that
tootleswamgoolr
picked my art. thank you, I love the stories you write and I cant wait to read this one:
You're The One That I Want
(
Close-UPs
Collapse
)
this is the art I did for
kradamreversebb
missed the first round and I was very happy that there was another round this year.
many thanks to
labct1
for writing this wonderful story:
A Glimpse of the Future
Bigger versions are over at my dA.
this is the art I've made for the second round o